SafePal DApp Store is a feature within the SafePal Wallet that allows users to discover, and use decentralized applications (DApps) directly from their wallet. The DApp Store serves as a marketplace where users can find a wide range of DApps across various categories such as finance, gaming, and more on the blockchains. The SafePal DApp Store enhances the functionality of the wallet by offering users easy access to a variety of DApps, expanding their options for decentralized finance, gaming, and other blockchain-based activities.
This article will provide a tutorial on how to connect to a DApp using the SafePal Software Wallet!
This article contains the following steps:
Step1 Prepare the SafePal Software Wallet
Upgrade your SafePal App to the latest version first, and the latest SafePal App can be downloaded from this link.
The following are some useful tutorials for the wallet setup:
How to create a SafePal software wallet
How to Send Crypto with the SafePal Software Wallet
How To Recover Wallet in the SafePal App via Mnemonic Phrase
Step2 Launch the DApp
Open your SafePal App, and navigate to the DApp Store/Center in the SafePal App by clicking the 'Dapps' icon.
You can search and find the DApp that you would like to explore/use in SafePal DApp Store, then click on the 'DApp' icon.
Step3 Connect Wallet
Carefully read the reminder message, if you accept it then please tick and click 'Confirm'.
Click 'Connect Wallet'.
Find and click 'SafePal' wallet.
Step4 Completed
Then your wallet address will appear on the DApp. Congratulations! You have successfully connected your SafePal Software Wallet to the DApp, and are ready to trade using SafePal Software Wallet on it!
What is SafePal Wallet?
Founded in 2018, SafePal is a comprehensive crypto wallet suite providing hardware wallet, mobile app, and browser extension wallet solutions. As a non-custodial wallet suite, SafePal aims to allow users to own their crypto adventure, by empowering them to access opportunities securely in the decentralized world.
The SafePal platform serves more than 10 million users across the globe and supports 15 languages, 100+ blockchains with their tokens and NFTs. It also encompasses crypto asset management solutions like cross-chain swapping, trading and yielding tools for users.
Join us here to stay updated on the latest SafePal updates and news.
SafePal Wallet Ecosystem
SafePal offers three types of decentralized wallet solutions that help crypto users manage, swap, trade, and secure their cryptocurrency assets. All three types of wallets can be interconnected with one another allowing users to explore the web3 world the way they like.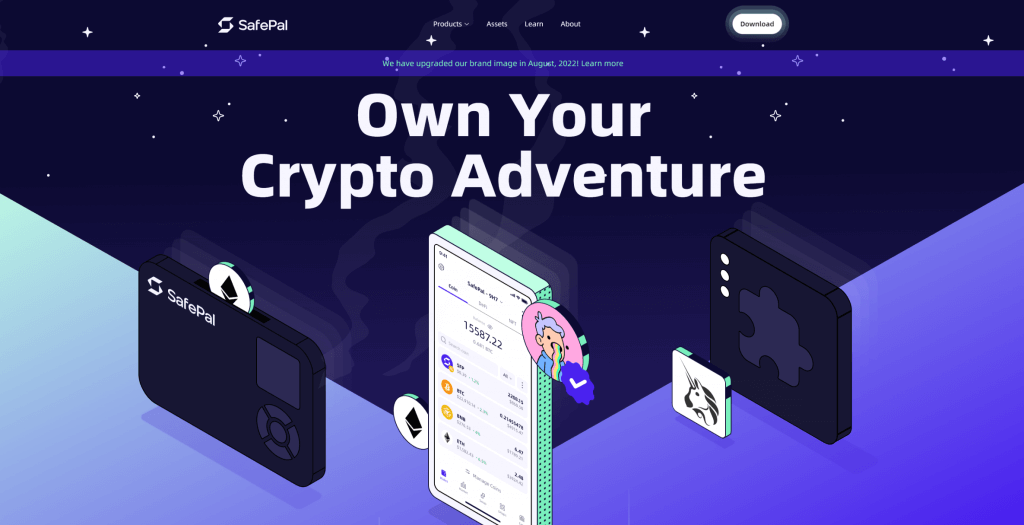 Mobile Software Wallet The SafePal mobile software wallet is a free application that users can download on their smartphones to securely manage, trade, and swap their favorite cryptocurrencies on the go as well as explore the DeFi world in the most convenient way.
S1 Hardware Wallet The SafePal S1 hardware wallet is a mobile friendly, EAL 5+ secure electronic device that helps protect users' private keys by keeping them fully offline without bluetooth, WiFi, NFC or any radio-frequencies. It also has advanced security features like an anti-tamper self-erasing mechanism, a true random number generator, and more to eliminate online attack vectors and safeguard against malicious actors. Learn More About The SafePal S1 Hardware Wallet Here
SafePal Browser Extension The SafePal browser extension is compatible with Microsoft Edge, Google Chrome, and Brave browser. It can be linked with the SafePal hardware or mobile wallet for advanced security, without exposing the private keys. It also supports one-click wallet import from other wallet brands such as Metamask & TrustWallet for convenience, allowing users to manage assets and stay connected to DApps while switching across 36+ chains.